Structured Cabling Services
Network infrastructure created to enhance productivity and improve the performance of your IT systems.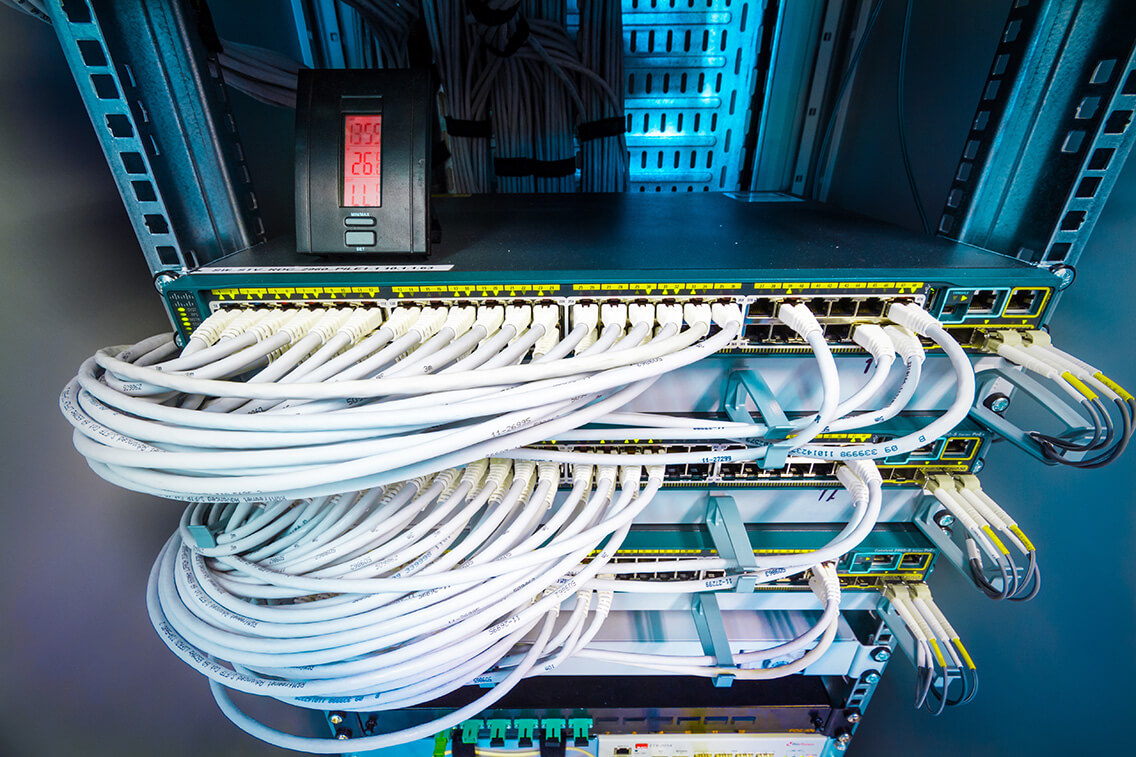 If you find yourself spending a lot of time sorting a disorganised and tangled cabling structure, you'll likely probably benefit from structured cabling services.
We offer a full range of structured cabling services: CAT5, CAT6 and Fibre Optic Cabling infrastructure.
With years of experience installing across various environments, we are recognised innovators within structured cabling installation.
Our installation engineers ensure you have the capacity and flexibility to grow with your business needs.
Simplify - reduce the complexity that comes with deploying multiple wiring infrastructure

Reduced risk of downtime - minimalise the hassle of identifying a problematic cable within a multiple wiring infrastructure

Enhanced flexibility - easily and quickly accommodate new changes

Cost effective - a simple cabling structure helps reduce power and maintenance costs, eliminating the time and money spent on locating and rectifying any issues

Future proofing - rest assured knowing that your entire system remains ready for the future
End-to-end service
Most network installation companies only install the network cabling. They leave it to you to integrate live equipment such as network switches, Wi-Fi equipment and end-user devices.
We carry out design, installation, integration and maintenance, providing you with a complete end-to-end service to reduce hassle for you and your business.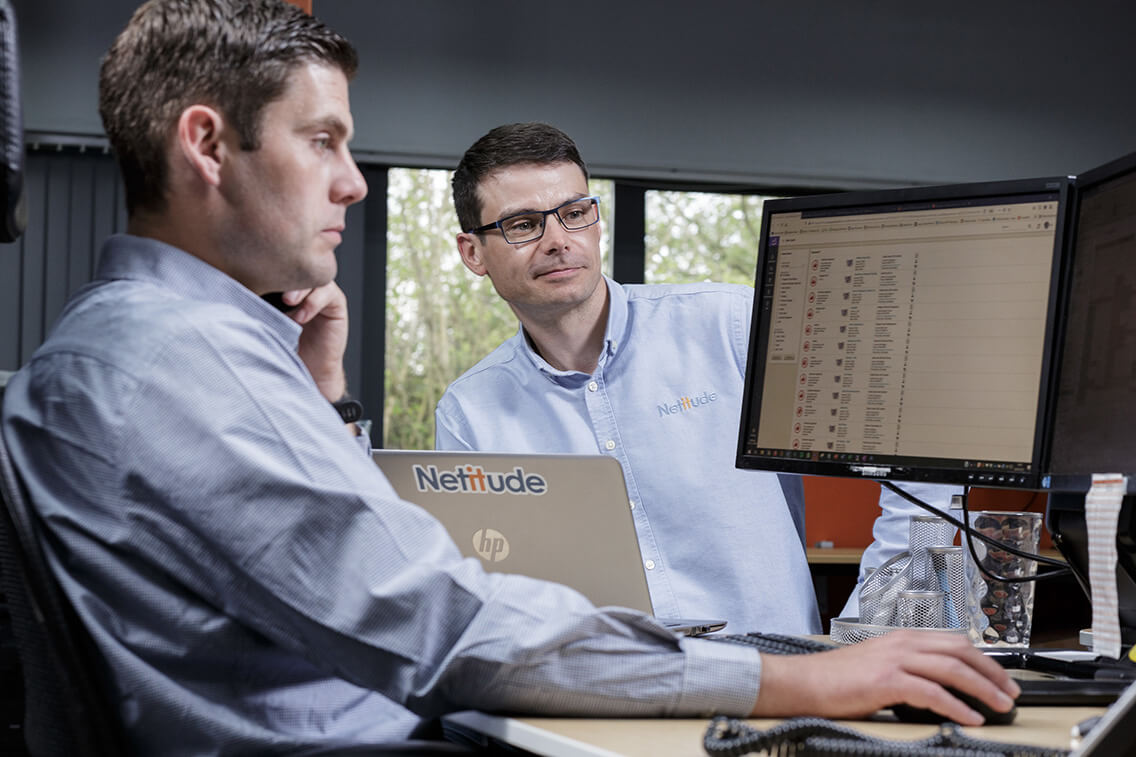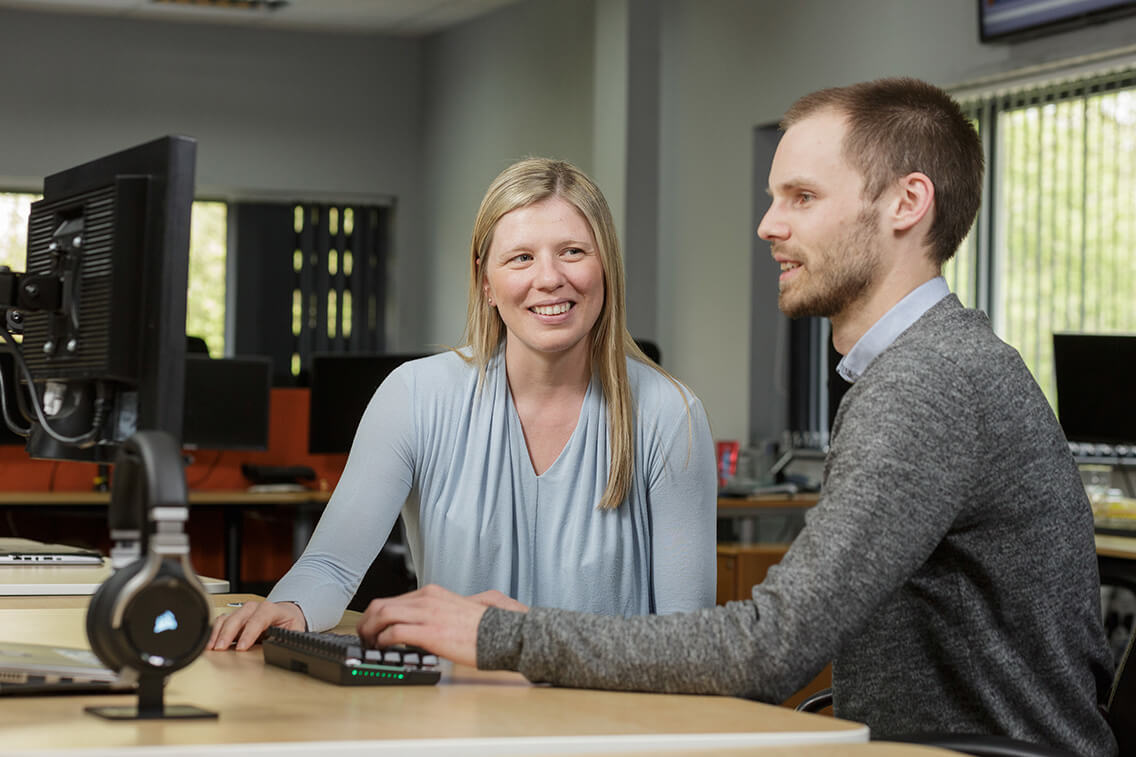 Understanding your requirements
We know that to meet your customer's needs, you must keep up with their demands and changes in the market. We recognise that the availability of your data network and communications is key to your success.
Our structured cabling solutions will provide the flexibility you require. First, we offer a free site survey and analysis to understand your requirements thoroughly and best deliver in your environment. Then we'll incorporate a solid design to ensure your time is not wasted on trying to identify faults.
Seamless process
Our highly experienced engineers can assess your current infrastructure and determine its competence. This information, paired with a discussion about your plans for IT and communications, will allow us to develop a personalised strategy for your business. Our goal is to protect as much of existing investment as possible without your infrastructure compromising your future business plans.
To create a solution design that will incorporate all your business needs, we first work with you to develop a clear and detailed understanding of your requirements.
Then we'll make the installation following our strict Health & Safety procedures, ensuring a quality, standards-compliant project delivered safely, on time and to budget. Plus, our systems can be tested and certified to ISO/IEC 11801 standards.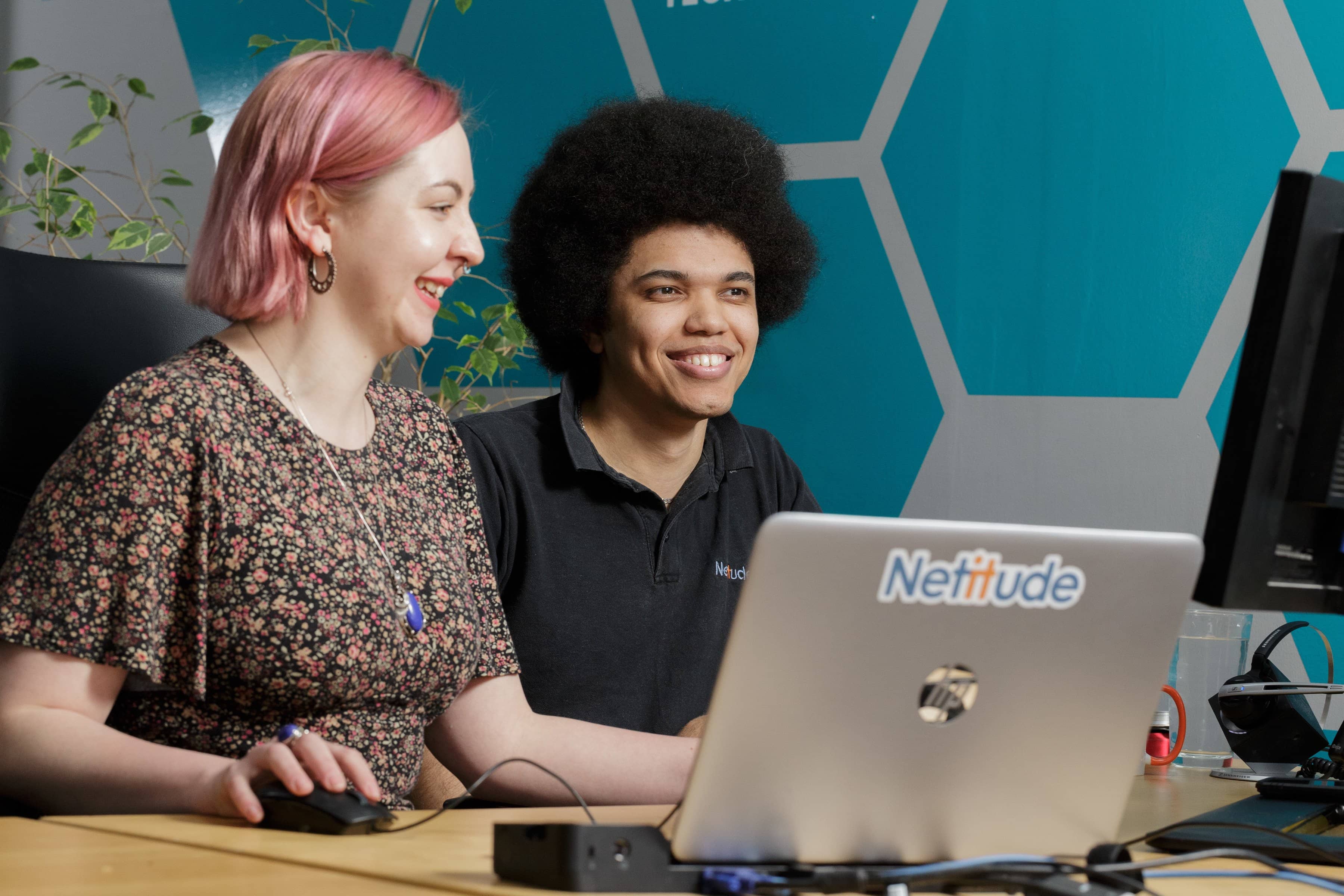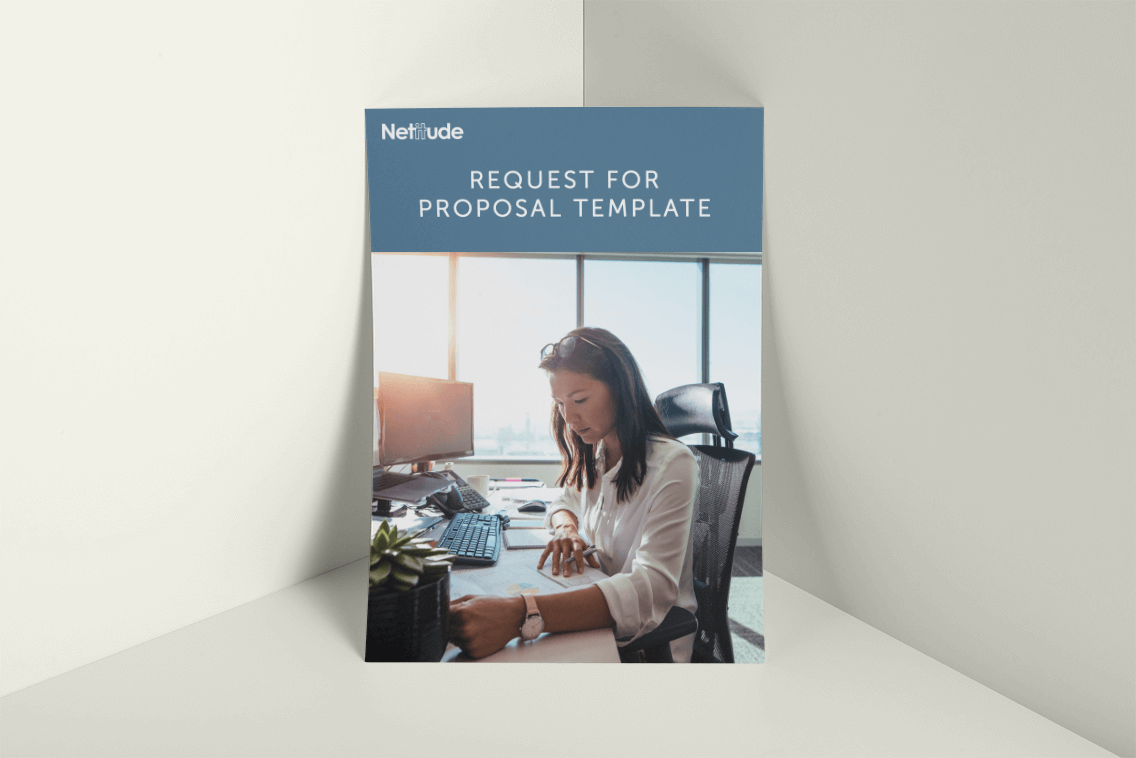 Find the right fit IT partner with our guide
Not all IT support partners are the same. If you want to find one that's reliable, pro-active and driven to improve efficiency in your business while finding ways to reduce risk, you need to know the right questions to ask.
Download this guide to ensure you choose the partner that will help you grow.

"What initially struck us about Netitude was how professional they looked and sounded. The website was great, and we had several phone calls which were really helpful. We thought we just needed someone to 'fix' things, but we have moved on further than I ever imagined. There was complete transparency from the outset and Netitude ticked all the boxes for us - I would absolutely recommend them."
Mark Dorrill
Director | Brook Foods Processing Equipment
Book an IT audit today
Get a clear picture of your current IT systems and cyber security position with an IT audit, then we'll develop a strategy to drive your business forward.
Unless you're starting from scratch, an audit is the first step to building a successful relationship with your chosen managed IT provider. Let's get started!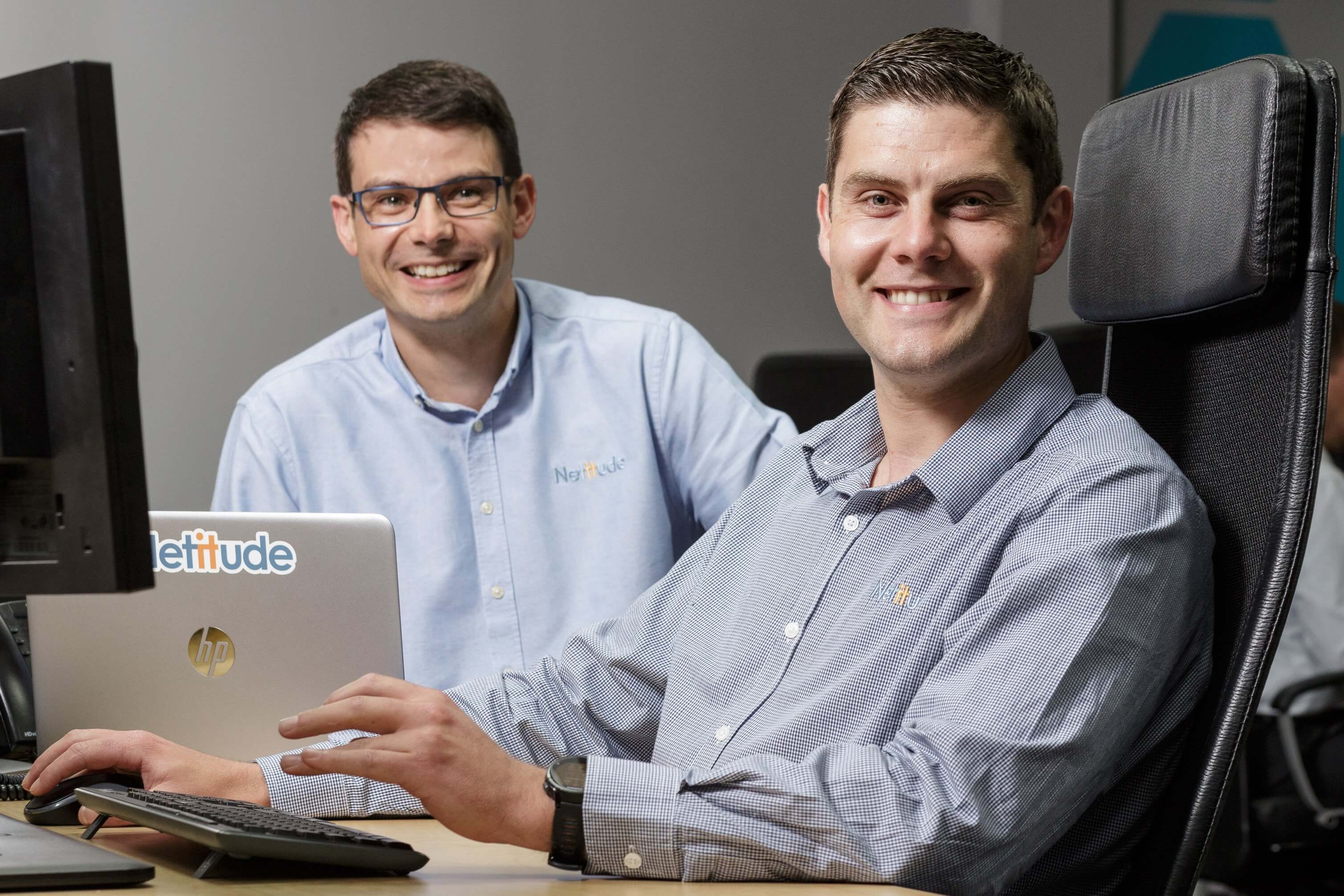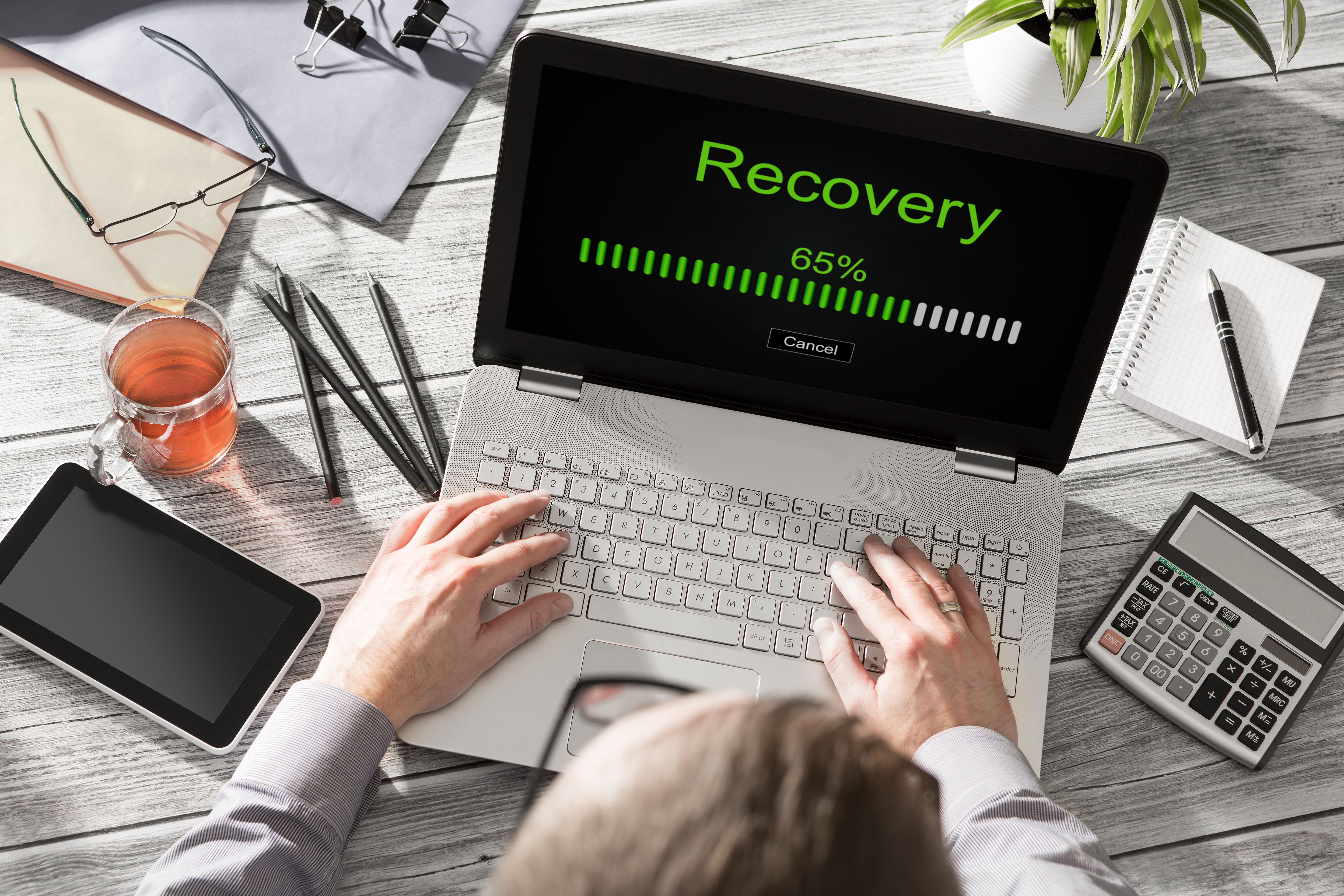 Cloud Computing
Business Continuity
IT Solutions
How to Test Your Backup and Disaster Recovery Solution (BDR)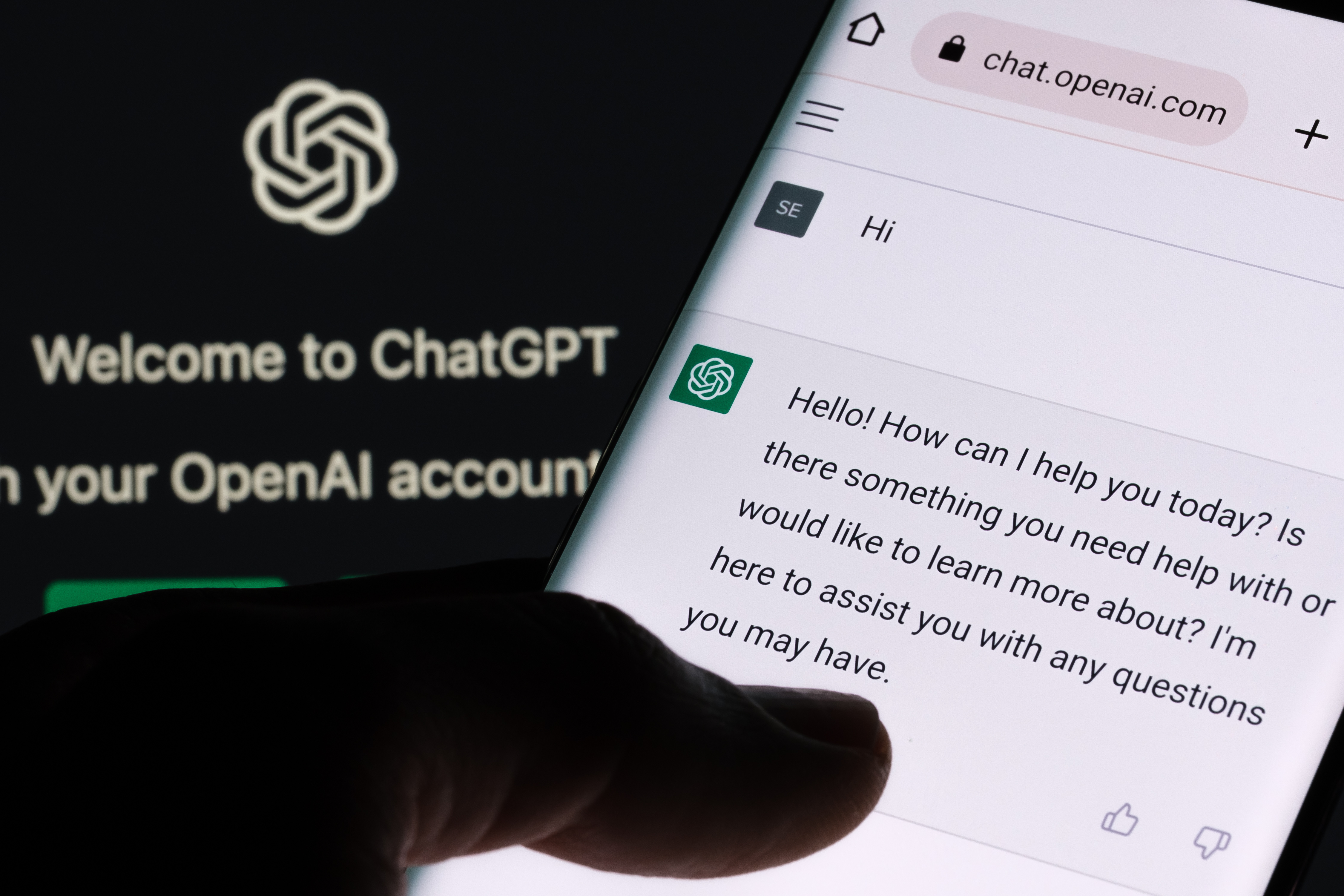 Digital Transformation
Culture & Community
Artificial Intelligence
Navigating Generative AI: The Good, The Bad, and The Ugly
Fancy a chat?
If you'd like to find out more about our Fully Managed IT Support offering, book a call and start your journey to better IT today.