Co-managed IT Support for internal IT Teams
Does your internal IT department or IT manager need time to focus on strategic IT tasks and projects? We'll seamlessly integrate into your organisation to become an extension of your IT team, adding technical resources, security and value to your IT operation.
"Netitude's co-managed IT support package works well for us because we can focus more on providing fast response times to our users without having to worry about infrastructure. Netitude's staff have a wide variety of specialised knowledge which means we pretty much always have an expert to advise us whether we are doing something new or are stuck on a particularly intricate technical issue. The account management services and advice are excellent too."
George Thomas
IT Manager | Bridges Electrical
Does your internal IT department need additional support?
If any of the following applies to you, you've come to the right place:
Your in-house IT team are stretched for resource.

Your IT manager is bogged down with day-to-day IT issues instead of planning and executing.

There are skillset gaps within your internal IT Team.

You're missing key IT support tools.
There is little time to focus on IT strategy.

IT projects are falling behind schedule.

The threat of cyber attacks weighs heavily.

Downtime and loss of productivity are causing concern.

Your IT infrastructure is overcomplicated.
Reliable IT services for internal IT departments
Most commonly, the co-managed IT service model is adopted by businesses that require some support for their internal IT department. It's not about replacing an internal IT team but simply supporting them with the right kind of managed help from outside the business.
Here are some ways we can help your business
Provide dedicated on-site technical resource.

Support you with IT project delivery.

Overflow support 1st/2nd line support.
3rd line escalation support.

Enable access to world-class IT support tools.

Be your "Virtual" IT Director.

Provide emergency IT support.
Monitor the IT environment 24/7.

Security awareness training.

Managed Network.

Cyber Essentials/Cyber Essentials PLUS compliance.
How partnering with Co-managed IT Support can help your internal IT team
Customer Satisfaction Rated 'Outstanding'
Thanks to the excellent service from our engineers, we achieved an average CSAT score of 98.6% for our event-based tickets in the last 12 months.
Security-conscious
Being a managed service provider makes us prime targets for cybercriminals, which is why we take our business security seriously. We operate our organisations using the same tools and standards as our Managed Cybersecurity Enterprize package.
Industry-leading toolset
We've invested in world-class IT Service Management, Remote Monitoring Management (RMM) and Cyber security systems to deliver the best possible service to our clients.
Cost-effective
Our "Virtual" IT Directors design a custom IT roadmap for your business with a complete timeline of Project work, upgrades etc., so you know when to account for any extra monthly spend. We'll only ever recommend solutions that meet the needs of your business.
People focused culture
We continue to invest in our people through training, benefits and general well-being. We recruit and attract people that align with our core values!
Microsoft Gold Partner
Our highly-skilled team of Microsoft Gold-credited engineers can offer support from advice and planning of your migration to ongoing support and management.
Award-winning
Netitude is proud to have been recognised multiple times in Britain's Best 50 Managed IT Companies. We're also recognised globally for our Services.
Reliable and informed
Our engineers exceed the industry Service Level Agreement (SLA), meaning your business isn't weighed down by IT issues. We also work to industry best practice from SDI, ISO, Cyber Essentials & ITIL.
How we've helped
Cooper and Tanner's technology needed to be updated and aligned with how their business operated. Not only was their server constantly failing, but their machines were slowing them down, making it impossible to provide an excellent service. Check out how Netitude overcame their downtime issues and increased efficiency!
"Finding the right companies to support our growth has been a crucial step in the ongoing success of our business, and Netitude has been fundamental to ensuring our IT systems are optimised and our teams supported across the region."
Quintyn Howard-Evans
Senior Managing Partner | Cooper & Tanner
Are your IT systems working as efficiently as they could be?
Get a clear picture of your current IT systems and cyber security position with an IT audit. After your audit, we can design a custom strategy to ensure your business grows in the right direction.
"The initial audit was fantastic. It really gave us an understanding of where we were and took away the fear of the lack of knowledge. The broken-down recommendations really helped us understand the priority areas that needed attention also helped me explain to my colleagues when it came to costs. Netitude has really helped us move forward as a business."
Mark Dorrill
Director | Brook Foods Processing Equipment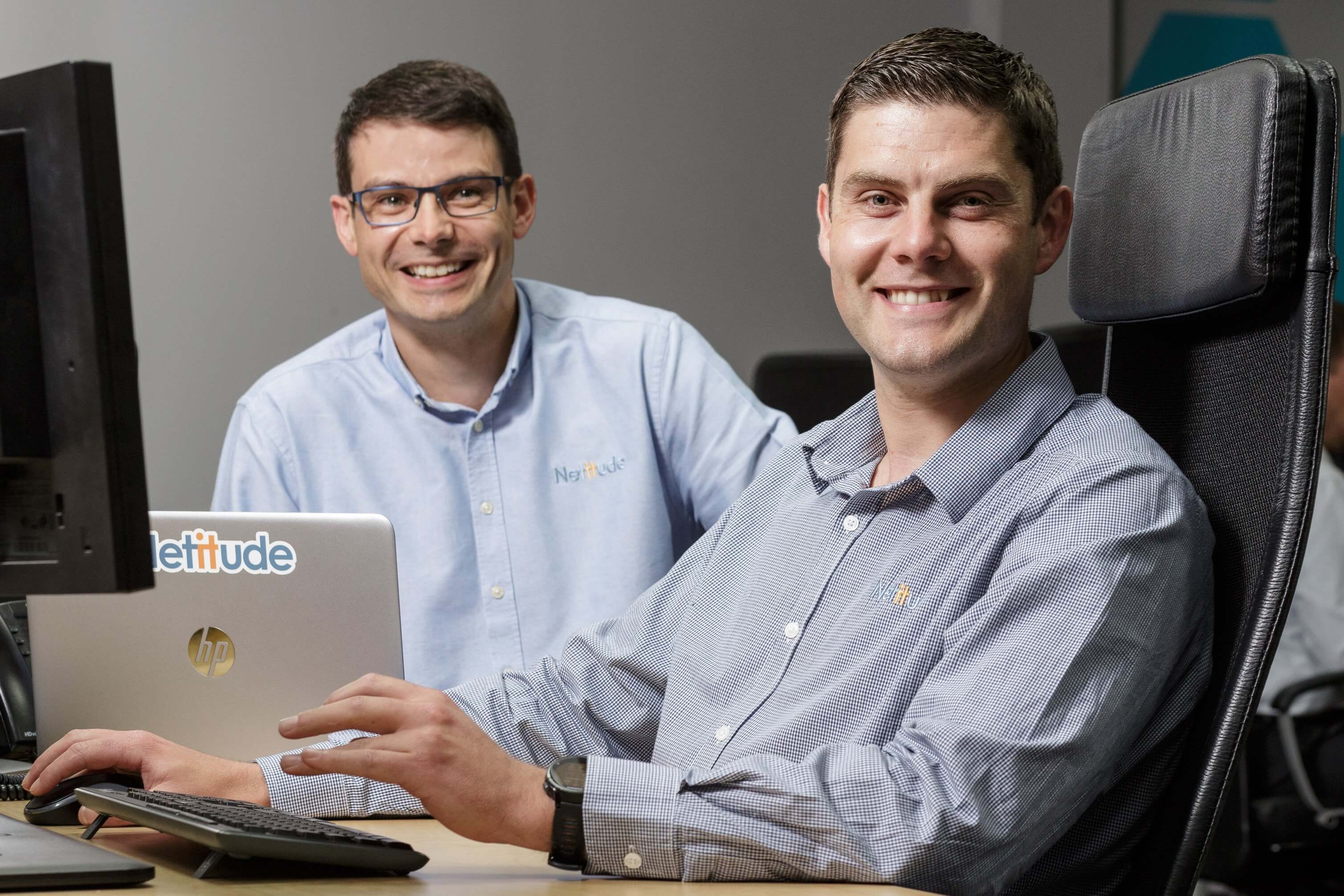 Learn more about our Complementary IT Support service, book a call!
During your call with Adam, you'll have the chance to discuss your current IT challenges, business needs and discover how Netitude can help your company succeed.
With more than 20 years of experience in delivering managed services to businesses across the UK, Adam can answer any questions you may have.