A complete outsourced IT department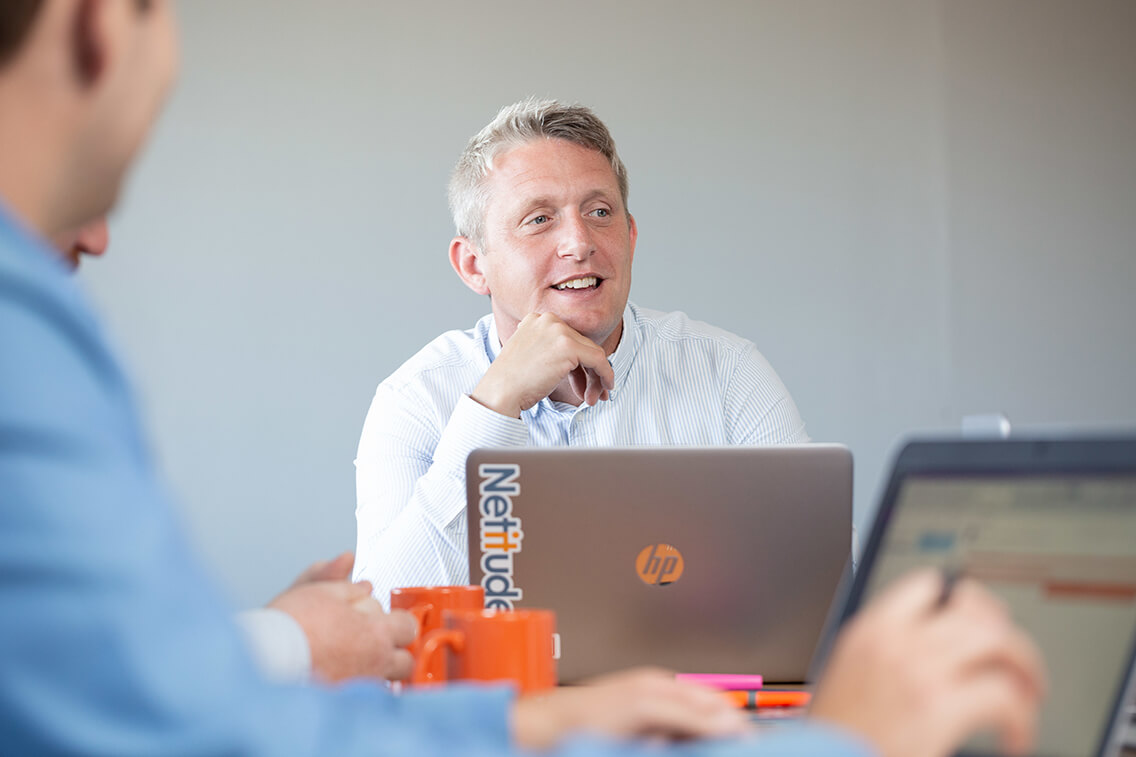 Customer-focused
Our customers rely on us for reliable, fast, secure and professional service - they are at the heart of everything we do. We train our engineers to the highest technical standards and work to our own industry leading service level agreement (SLA).
In house fast and friendly team of skilled and qualified engineers

Unlimited on-site & remote technical support

Direct access via phone, email, secure portal & chat app

3rd party vendor liaison - no passing the buck

Microsoft certified engineers
Alignment to our best practice framework
Familiarity with an IT environment on a technical level is essential. We take responsibility for your entire network to align your systems and technology with Netitude and industry best practices.
Dedicated network manager assigned to your account

Quarterly best practice and security audit

Network, infrastructure and vendor documentation

Ticket trend analysis and 'problem' device identification

Staff technical drop-in sessions to ensure your staff are using technology in the best way
24/7 Monitoring and Alerting
Downtime can cause your business major damage.
We avoid issues that would otherwise stop your business in its tracks by continuously monitoring your systems to detect problems before they impact your business.
24/7/365 Monitoring and Alerting for Servers, Workstations and Network Devices

Backup & business continuity systems management, monitoring and monthly trial restoration of data

Anti-virus and anti-spyware software and management

Microsoft, network device and 3rd party patch management

Monthly performance reporting
Strategic guidance & forward planning
An IT strategy is crucial to maintain your entire business strategy and manage risk.
Our Virtual IT Directors design you a forward-thinking IT strategy to help your business achieve its goals.
As a business leader, a proper understanding of your 'strategic roadmap' and the implementation process will set your business up for success.
During your quarterly review meetings, your vITD will walk you through your current position and ensure you have an understanding of the next steps.
Dedicated IT Director assigned to your account

Quarterly business and strategic review meetings

Technology budget planning & technology procurement

Telephone availability, strategic advice when you need it

Optional attendance of management and board meetings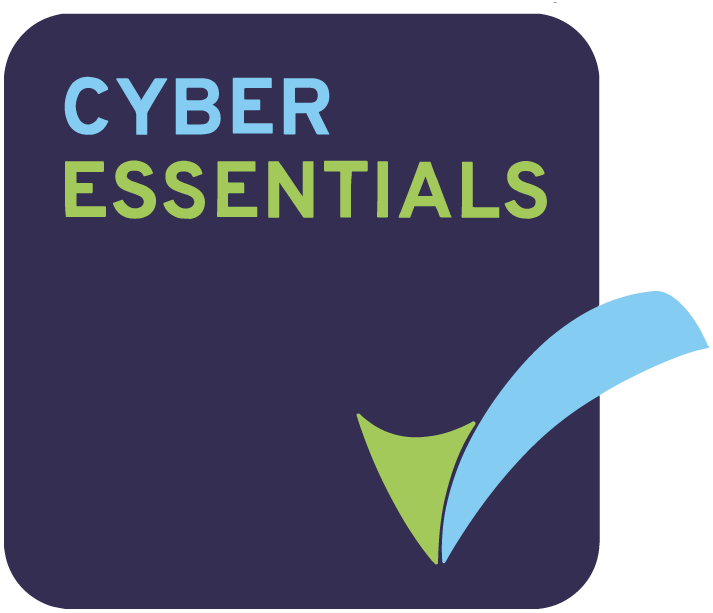 Guaranteed Cyber Essentials pass
Being a fully managed customer, we can get you guaranteed cyber essentials certification. In essence, it is a foundation level certification designed to provide a statement of basic security controls your organisation should have in place.
The Cyber Essentials certification protects against 80% of common cyber-attacks! So, you can rest assured that the sensitive information you hold will be better protected.
Get a clear picture of your current systems
Whether you're a small business or a large corporation, it's essential to know if your business systems work effectively. Our best practice audits allow us to understand the present position, your goals and challenges.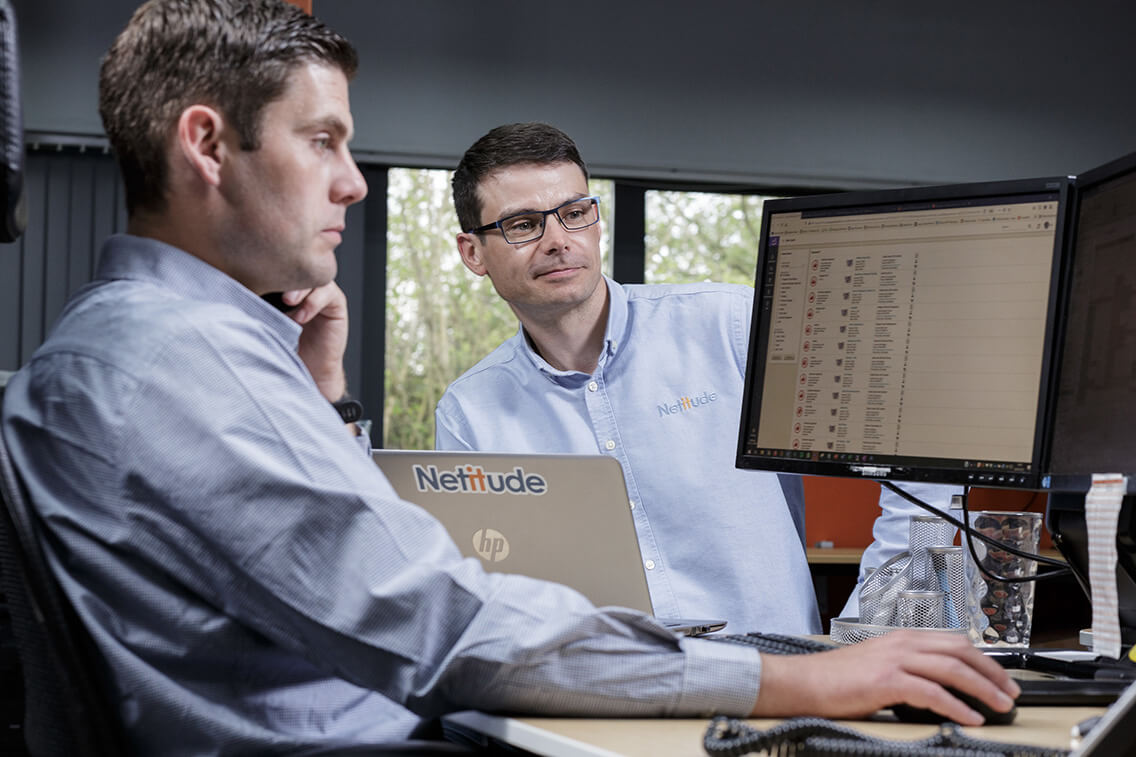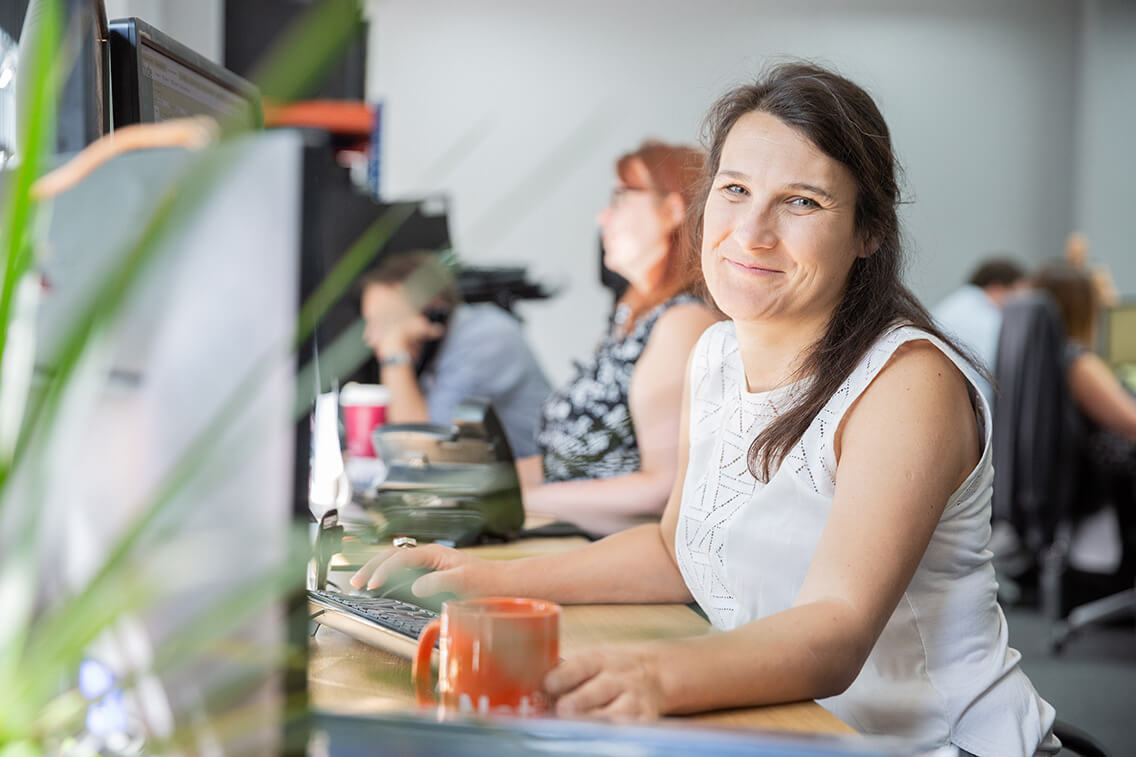 Driving continuous improvement and reducing risk
Downtime not only costs your business money, but it loses you valuable customers too.
When it comes to technology, we believe a proactive approach is always best. We monitor your network to ensure that new and existing technologies are maintained to Netitude health standards and reduce vulnerabilities.
Mapping out your goals
Technology is constantly evolving and demands constant attention.
By building a strategy for your IT, you'll be able to make decisions to facilitate your broader business goals confidently.
Our quarterly strategic reviews of your 'roadmap' will ensure a stable and predictable IT service, from budgeting to system uptime.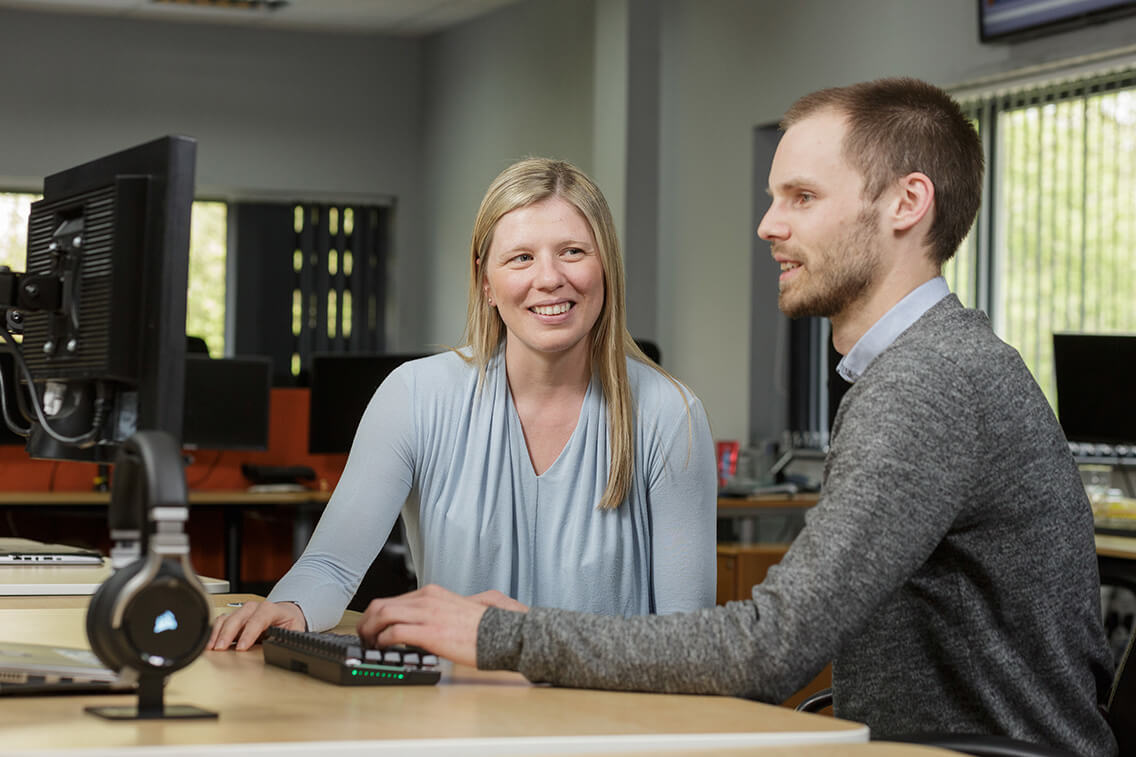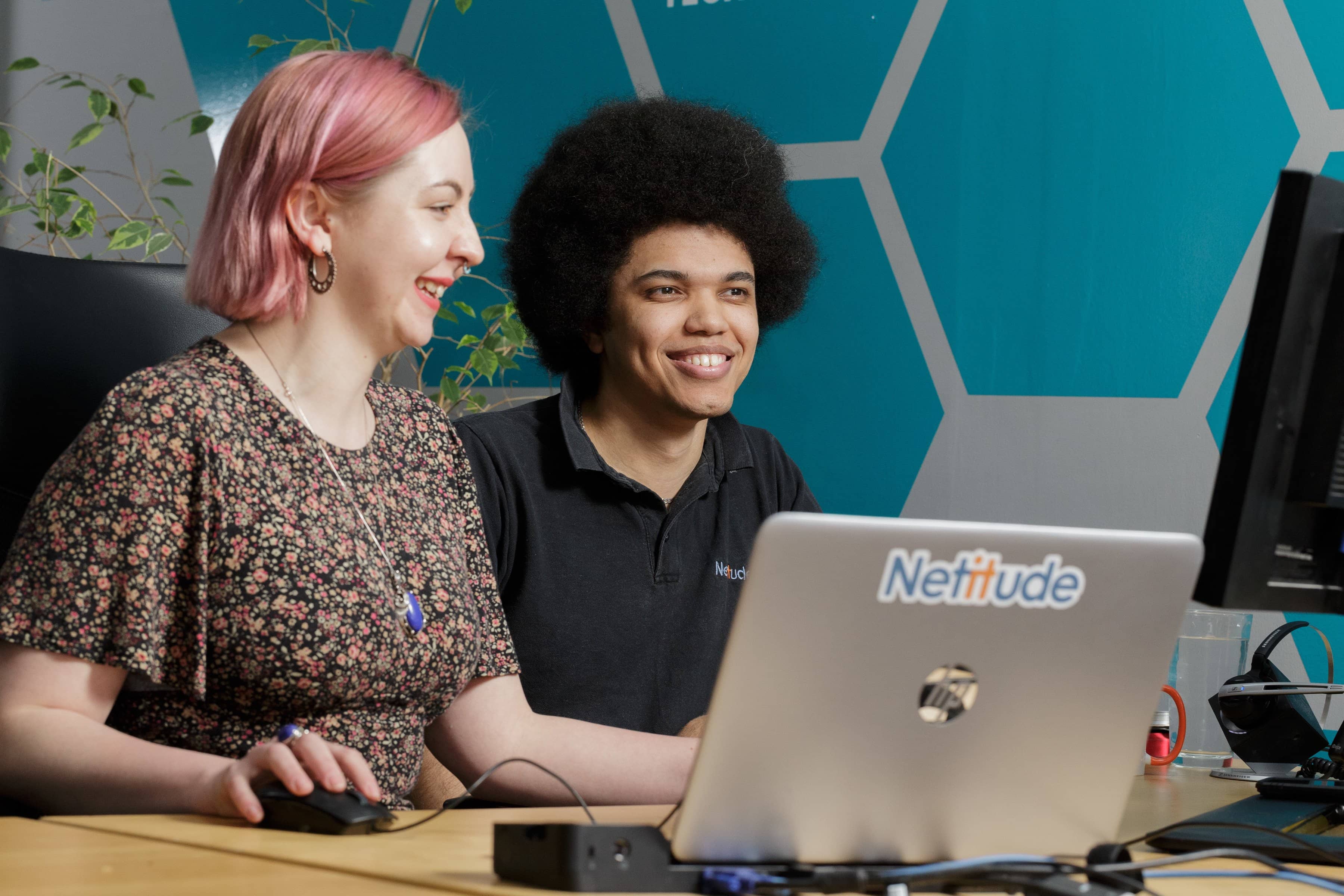 Delivering service excellence
When you have an IT issue, you want it fixed quickly and know that you won't run into the same problem again.
Unfortunately, while this sounds simple, the reality is that service at this level is hard to come by.
At Netitude, we don't operate a 'call centre' mentality. Instead, our highly-skilled, friendly engineers are always available and consistently resolve over 60% of issues in the same day.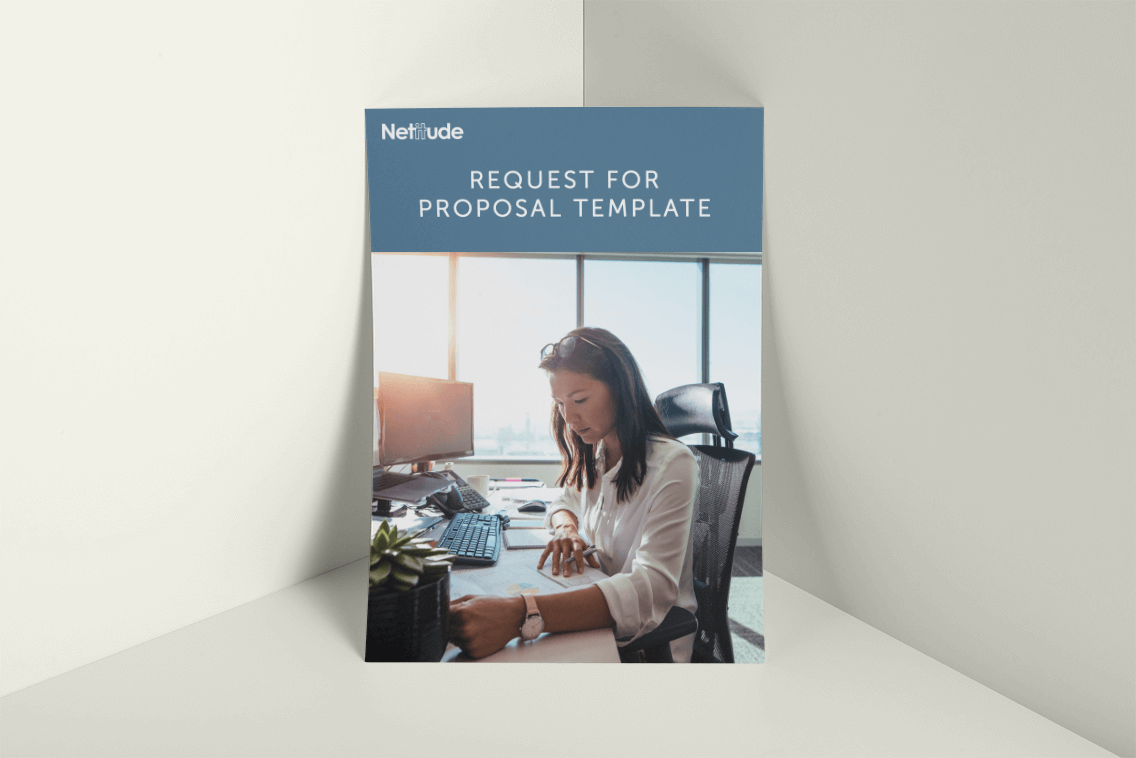 Find the right fit IT partner with our guide
Not all IT support partners are the same. If you want to find one that's reliable, pro-active and driven to improve efficiency in your business while finding ways to reduce risk, you need to know the right questions to ask.
Download this guide to ensure you choose the partner that will help you grow.

"What initially struck us about Netitude was how professional they looked and sounded. The website was great, and we had several phone calls which were really helpful. We thought we just needed someone to 'fix' things, but we have moved on further than I ever imagined. There was complete transparency from the outset and Netitude ticked all the boxes for us - I would absolutely recommend them."
Mark Dorrill
Director | Brook Foods Processing Equipment
Book an IT audit today
Get a clear picture of your current IT systems and cyber security position with an IT audit, then we'll develop a strategy to drive your business forward.
Unless you're starting from scratch, an audit is the first step to building a successful relationship with your chosen managed IT provider. Let's get started!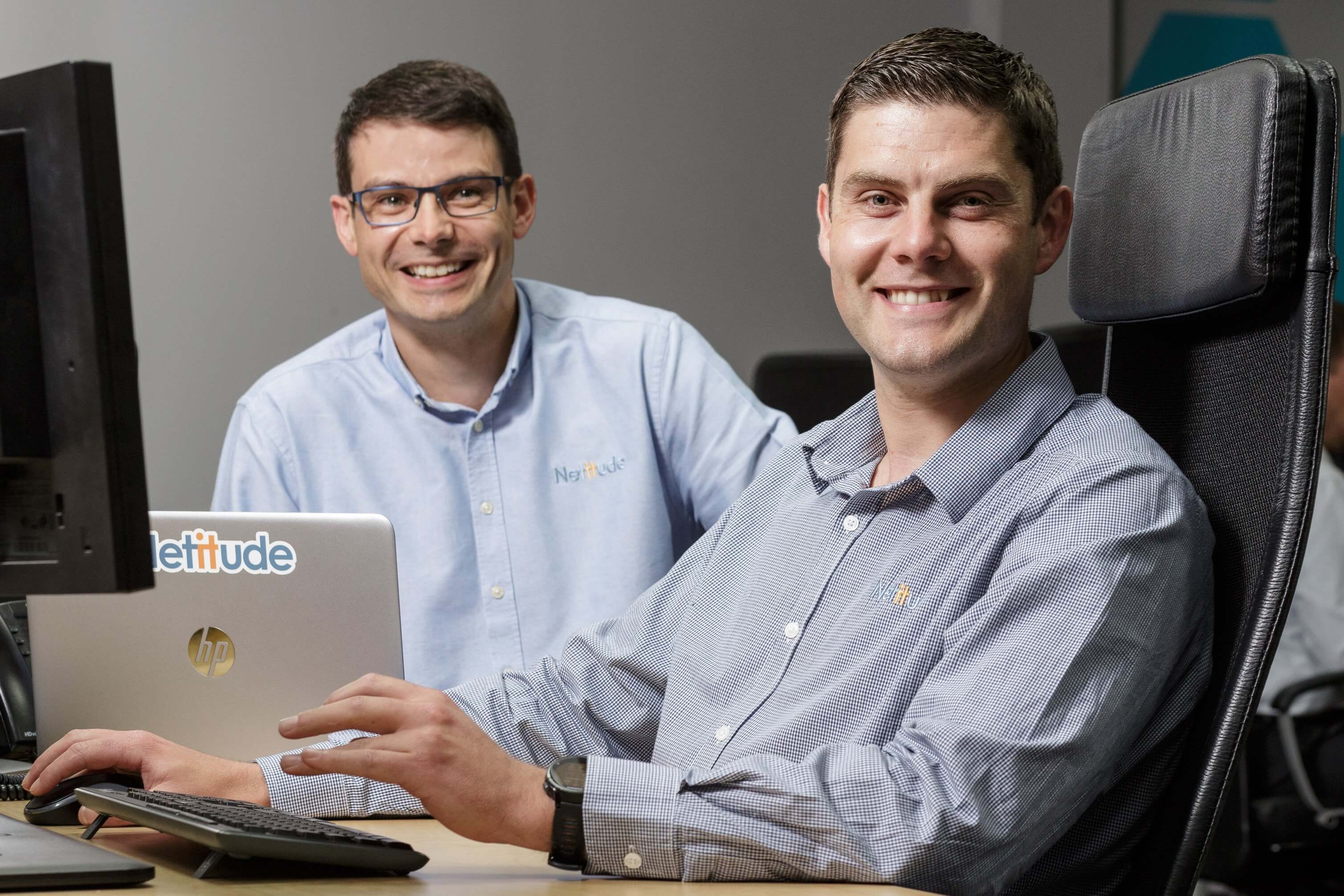 Fancy a chat?
If you'd like to find out more about our Fully Managed IT Support offering, book a call and start your journey to better IT today.