How working with Netitude solves your productivity & efficiency issues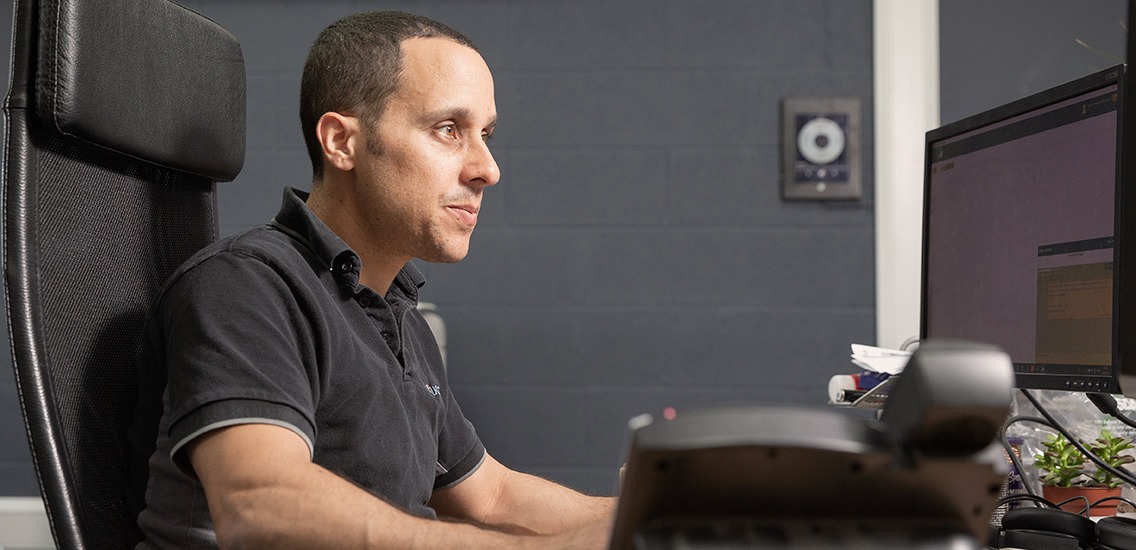 Your business needs to run like a well-oiled machine to service your clients and outshine the competition. And for this to happen, you need to ensure you've got the correct tools in place and staff know how to use them.
Technology has a profound impact on productivity, workflow, and work well-being. In fact, 92% of employees say having technology that helps them do their job efficiently affects their work satisfaction. However, too many technology offerings can lead to confusion. For example, poor documentation and filing cause 85% of workers to lose 2-3 hours per week searching for information (Dynamic Signal, 2019).
When you work with Netitude, aside from the fact that we'll take care of any IT issues, we ensure you're only using tools that suit your business needs; we'll also make sure you're getting the best out of these technologies with training.
Let's break down exactly how we identify areas of inefficiency and build a plan to overcome them.
Audit your entire IT estate
First, we run quarterly audits to keep our client's technology aligned with their business needs and goals.
Our IT audits offer an in-depth analysis of your company's IT policies, operations, and infrastructure. It investigates whether the current systems are up to scratch and aligned with industry best practices and requirements. The audit will also uncover any risks associated with your IT infrastructure and provide you with the next steps to help reduce them.
As well as highlighting security issues, we'll be able to identify areas of the business that aren't running as efficiently as they could and advise on a solution to overcome the problem.
"The initial audit was fantastic. It gave us an understanding of where we were and took away the fear of the lack of knowledge. The broken-down recommendations helped us understand the priority areas that needed attention and helped me explain to my colleagues when it came to costs. Netitude has helped us move forward as a business; initially, we thought we just needed someone to 'fix' things, but we have moved on further than I ever imagined." - Mark Dorrill, Director at Brook Foods Processing Equipment.
Design a plan to align technology with business needs
After our initial audit, your assigned Virtual CIO (who acts as your IT director) will design a forward-thinking technology roadmap to suit your budget, business needs and goals. This roadmap will detail solutions to overcome performance and efficiency issues while working towards a Cyber Essentials certification.
For example, when Cooper and Tanner had issues with slow computers and a server that was constantly failing, we planned to update their hardware and migrate them to the Cloud. Now, not only can they work without interruptions, but they can work on the go. Accessing emails and documents outside the office was a game-changer for their estate agents.
"We have huge email traffic, as you can imagine. We had a situation previously where we could lose a server in the office, which meant virtually the whole firm could lose their email traffic. I had people who had to come in, put their computer on, and make a cup of tea to allow enough time for their PCs to warm up. That's ridiculous. It's like a steam engine. Netitude were able to go in, transform some people's working lives." - Quintyn Howard-Evans, Senior Managing Partner at Cooper & Tanner.
Technology and security awareness training
As an IT provider, we believe in empowering our clients to handle basic support issues, such as password resets, themselves. Even with an industry-leading SLA, it would take longer for an engineer to solve the problem than it would if the user knew how to do it themselves—encouraging staff to self-service where possible is key to unlocking higher productivity levels.
As well as self-help training, we train our clients to use Microsoft products to their full potential and run regular security awareness training, including phishing campaigns, to help protect their business from the inside out.
"Netitude go beyond just maintaining and securing our IT infrastructure. Their training and guidance on our team's security threats policies and procedures are invaluable. Since we became a client, they have enhanced our security and helped us to understand that risk prevention through education is also key to keeping our network secure." – Simon Jackson, Director at GBIM.
Reducing IT and security issues
What's the use in waiting for things to break before getting involved? This method of IT support is outdated and costs your business time and money. We aim to save you precious time by proactively preventing problems in the first place.
We proactively maintain and monitor our client's entire network. As a result, our engineers can detect and deal with problems before they occur, often without clients ever knowing there's been an issue. They should also predict when clients need to change or upgrade their devices, software, or security, thus reducing unexpected spending and encouraging better budgeting.
"We needed a company to deal with our day-to-day requirements and help us with our forward planning and business goals. Netitude ticked all the boxes when we decided to go with them. We were impressed with their proactive approach, specifically as it's not a service we had before." - Faith Parker, HR Director at B R Hodgson.
Providing an efficient service
When it comes to achieving higher productivity for our customers, we don't just look at what they have; we look at ourselves too. We look for solutions that help us provide the most effective support possible.
For example, people don't often appreciate why it's best to spend more on a managed switch when similar ones are a fraction of the price. However, with a managed switch, we can usually resolve any network issue remotely, cutting out travel time. That's up to two hours saved when the customer site has a problem. Managed switches are also designed to tell us what's going on. So again, we don't need to investigate the issue; we already know the problem and can initiate remediating it.
A provider who understands their own efficiency is just as essential for maintaining high productivity. You're only as strong as your weakest link, right?
"I loved how the resolution didn't even cause an interruption to my work - it was all done in the background, and completely resolved to my satisfaction" – Westbury Town Council.
As you can see, with the right strategy in mind, tools in place and support on hand, you can overcome your biggest productivity and efficiency issues. Transform your business with a helping hand from Netitude; request a call from one of our experts or look at our support options today.