A smooth transition to a new IT partner for Brook Food Processing Equipment
Since 1994 Brook Food has been at the forefront of equipment supply in the UK. They are the largest provider of used machinery in the UK and Europe and offer new machinery from some leading worldwide manufacturers.
Brook Food's previous IT partner, who managed their IT for over 20 years, couldn't cope with their growing demands. Constantly being bogged down with technical issues meant Brook Foods couldn't focus on its business goals. While nervous about transitioning to a new partner, Brook Foods knew they needed a reliable partner to take them to the next level with their business IT and ease their worries.

"We had lots of fear going into the process. It's something we have thought about for years but kept putting it off. Our previous provider had built everything from scratch so there was a lot of fear around the lack of knowledge we as a company had and how we would relay that to a new provider. What initially struck us about Netitude was how professional they looked and sounded. The website was great, and we had several phone calls which were really helpful. We also needed someone local - Netitude ticked all the boxes for us."
Mark Dorrill
Director | Brook Foods Processing Equipment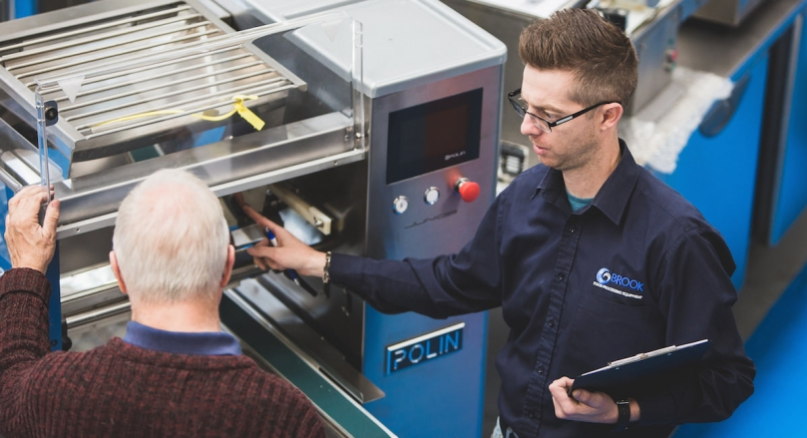 Brook Food's worked closely with our Virtual IT Director and Technical Alignment Team to build an IT strategy that worked for them. We began with an audit of their entire network and IT infrastructure to give us insight into their current state; then, we recommended best-practice solutions to align Brook Food's IT with their business goals. As a result, we successfully implemented a BDR (Backup and Disaster Recovery) solution, Network security device, robust failover internet connection, user account, and remote access security policies. In addition, our changes contributed to Cyber Essentials Compliance and a more than adequate IT health.
Business IT can be frustrating and time-consuming. We aim to take the burden of IT issues away from you so that you can focus on your business. We make technology recommendations to improve your business and your experience with IT.

"The initial audit was fantastic. It really gave us an understanding of where we were and took away the fear of the lack of knowledge. The broken-down recommendations really helped us understand the priority areas that needed attention, also helped me explain to my colleagues when it came to costs. Netitude have really helped us move forward as a business, initially we thought we just needed someone to 'fix' things, but we have moved on further than I ever imagined."
Mark Dorrill
Director | Brook Foods Processing Equipment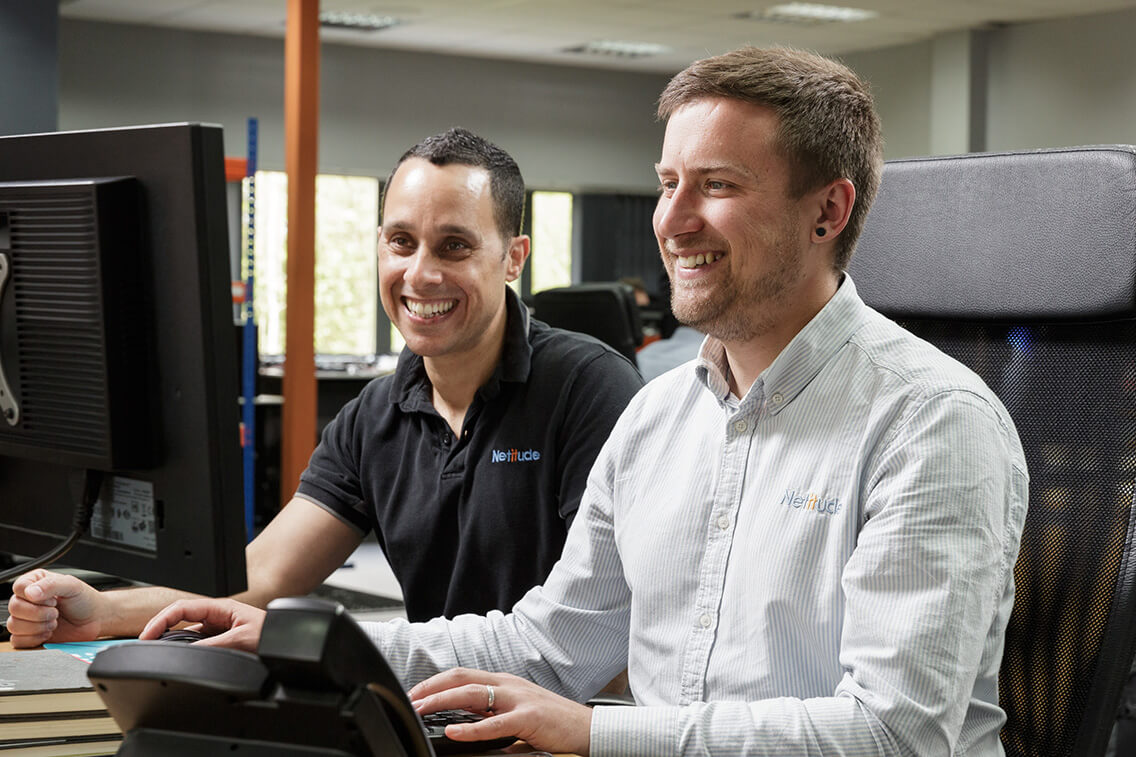 We have been supporting Book Foods for just over six months and knew from the start that they wanted a hands-off approach to the handover process. Our goal is to make our onboarding process as straightforward and stress-free as possible with any new client.
As we do with all newly onboarded clients, we took the time to learn the ins and outs of their business, including its needs, goals, and current IT pain points. We also kept Brook Foods in the loop every step of the way during the first few months.
We took full responsibility for their transition, working with Brook Foods previous partner to ensure a smooth switch into our care.
In the case of Brook Foods, the aim from the outset was to free up employee time to focus on their actual job rather than be distracted by IT issues. We have successfully managed this.
As a direct result of the technical standards we have introduced and project work carried out, Brook Foods now have a much-improved security position; all of the baseline security recommendations for a small-medium business are in place. As a result, they have a reduced risk of disruption to business operations due to ransomware attacks or other virus disruption.
Their day-to-day IT maintenance is now managed by us (updates, antivirus scans, backups, backup checks). They also have a much faster recovery from a disaster (fire, server equipment failure) than before - recovering into the cloud. We can now restore files and emails in hours rather than days or weeks.
All our changes made significant steps forward to reduce the risk of disruption to operations and lessen the length of disruption in a disaster.

"Netitude looked after the handover from the outset, it was easy, and all our fears were eliminated very quickly. I could take a complete step back and let it all happen. There was complete transparency from the outset; Netitude ticked all the boxes for us. I would absolutely recommend Netitude."
Mark Dorrill
Director | Brook Foods Processing Equipment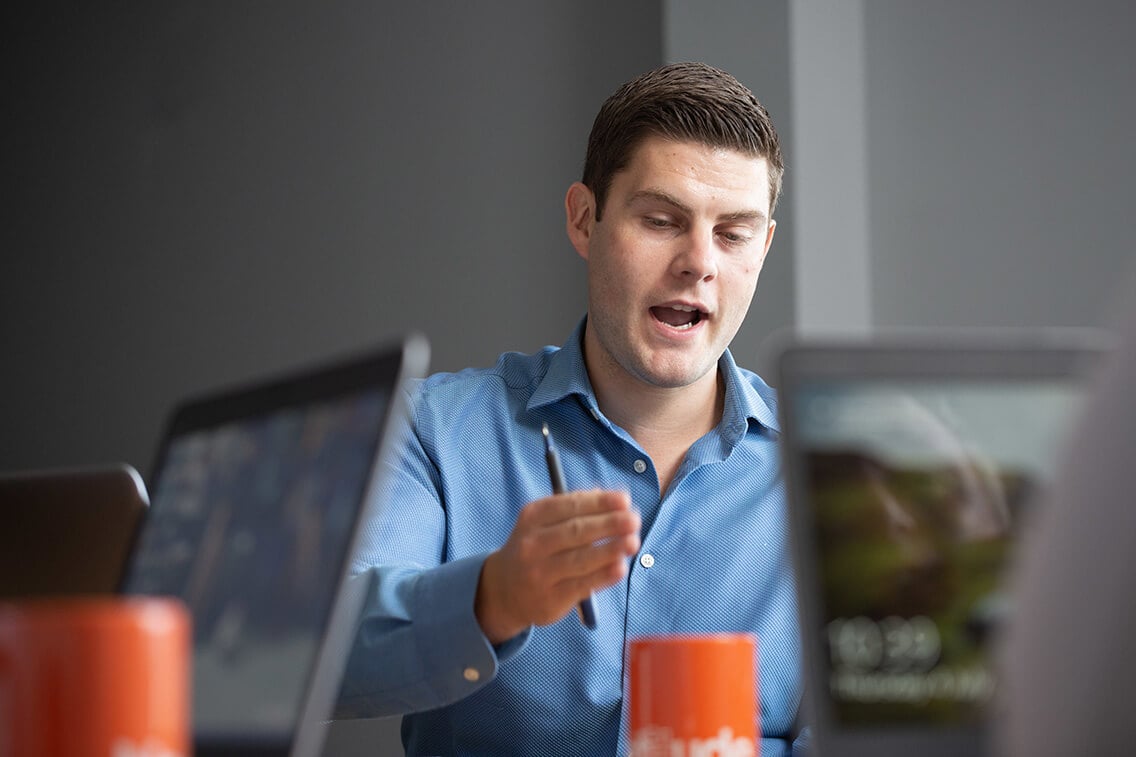 In the coming months, we will be carrying out an Office 365 migration to support Brook Foods move to the NetSuite ERP platform. This will also give them more ways of working remotely securely and reduce their reliance on on-site server equipment. In addition, we will continue with the quarterly technical audits and strategic review meetings to ensure we stay on top of their business goals and IT roadmap.
Get in touch, let's talk about better IT